No Matter What Your Pleasure Is, We've Got You Covered.
Call Your Concierge of Adult Entertainment for FREE!
Stripclubs & Nightclubs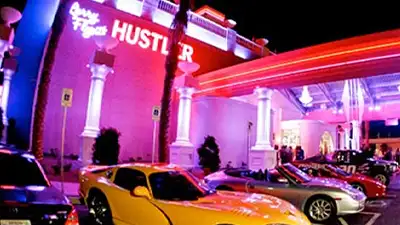 Learn About Your Options Before You Go
Topless Pools
& Dayclubs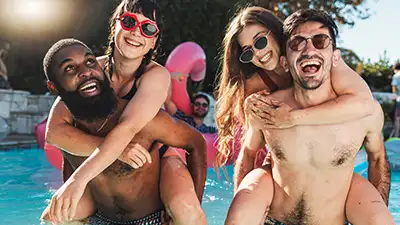 Ain't no Party Like A Daytime Party
Coed Clubs & Couple's Night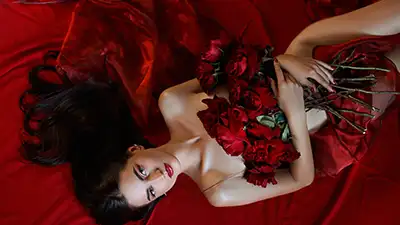 Couples That Play Together, Stay Together
Other Adult Entertainment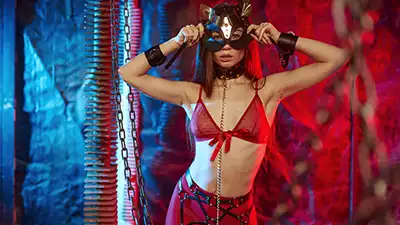 All The Other Options You Have To Play In The City Of Sin
WHO WE ARE
Vegas Pleasure Is Vegas Born
Vegas Pleasure was born in Vegas. Only in Sin City would it be possible for a team like ours to come together and offer the experience and knowledge our clients can benefit from.
Vegas Pleasure Is An Experienced Team
We are a team of experienced professionals that work throughout Vegas. We have fingers in everything going on.
Vegas Pleasure Are Industry Insiders
From secret parties to underground activities, if it's going down in Vegas, we know about it. And we can help connect you with it.
Vegas Pleasure Is Your Resource
You might assume you need to be a straight male to fully take advantage of what Vegas has to offer. Or that you need to have a bank roll with more numbers than the national debt. None of that is true. It doesn't matter what you identify as or the kind of financial background you have, if you have a dream fantasy, it can come true.
Access The Sin City You Dream About
When you call us, we will listen to all your needs and customize your Vegas Pleasure to exceed your wildest fantasies!
Vegas Pleasure Reviews
Everyone has their own experience in Vegas, and yet these experiences should give you a window into what you can expect when using our team here at Vegas Pleasure the next time you're in town. Here's just a taste of what others have experienced.
"Yeah I don't even know where to begin with these guys! Like, I wanted to do it up right for my buddy's bachelor party. Not like that weak ass, walk into some random strip club and call it a day thing. We could have done that back home. I wanted to crank it up to 11 and beyond. Vegas Pleasure, hell, they cranked it up to a thousand. Not going to get into exactly what we did, but let's just say it rhymes with hothel drawl."

– Chase
"The hook up these guys have is incredible. Better than anything I could have imagined. Will be using again."

– X.B.
Get The Experience You Want
As the plane descended and you looked out your jet window onto Vegas and The Strip, what did you see? The desert? A sports stadium? Maybe even a choice hotel or two? If you looked closer, if you took it all in, you should have seen one other thing altogether: freedom. The freedom to roll up your sleeves and take in all the pleasures for your senses. But it's more than just flashing lights and world-famous restaurants. It's freedom to sample a different life. The life of debauchery and self-indulgence. The life where anything goes. At least as long as you know where to get it. Sin City can be a tricky place. If you don't know where to go, if you don't have an in, you might find yourself going in circles, chasing your tail until finally giving up on what you truly want to experience.
We're here to tell you that doesn't need to be the case. We're here to tell you that WE are your in. Your password to a secret life few outsiders really experience. It doesn't matter what your interests are, what your background is, or even your tax bracket. What matters is you get the Vegas Pleasure you're in search of. And that's what we are here to help make happen.
Vegas Pleasure has worked to build a solid company that has the connections and relationships with the venues and entertainment providers, managers and doormen, drivers and all the people who have the power and access to make sure you get what you came for. We can do this because Vegas Pleasure has been referring clients to the best adult entertainment options in Las Vegas. Vegas Pleasure guests can indulge in VIP service with insider pricing.
You save time, money and stress, the clubs and entertainers get valuable guests, and we receive a small commission for sending them your business. It is a Win! Win! Win! Now is the time to call us, we're honest and upfront, and we know how to help you get the most out of Las Vegas so you'll come back to book with us every time you are in town!
Transparent Costs
One thing we are not is fake. We don't hide what's going on from you. We are up upfront, straight to the point, and direct. There's no time to be wishy-washy in life. We have no time for it, and neither do you. So what you see is what you get. That's why we're not only transparent with what we do, but we're transparent with what we charge. There are no secret fees or sudden charges. You'll know what it costs, without a sudden request for additional funds.
Your Strip Club Concierge
It might seem like Vegas tends to expose itself a great deal. It doesn't. It very much holds its cards close to the chest. It sees what it wants you to see. It wants you to see the lights and the clubs and the girls. But it doesn't go out of its way to open up back doors to secret events. It doesn't extend an arm to pull you into the kind of under-the-radar parties you're hoping for. For that, you need some help. For that, you need us. We are here to work with you and to bridge the gap between fantasy and reality. Tell us your fantasy. What it is you wish to experience? Your dreams, and then let us help make it come true. Whatever you're interested in, whatever your budget, we'll work with what you have to offer. Contact us today, and we'll get to work uncovering the true, darker, funner side of Sin City, for you.
Most of what your fantasy entails likely cannot be experienced with a surface level Vegas visit. You need to dig down, deeper, past the surface. Past the regular glitz and glam. Beyond the bright lights of the strip clubs and the wide smiles of the strippers. All of that may seem amazing, but it is surface level. There's so much more there, under the surface.
All it takes is the right tool.
We are that tool. We will crack the surface and connect you with your fantasy. We can help facilitate what it is you want to experience. What it is you want to see or do or the fetish you want to live out. It's almost always possible. After all, it is Vegas. And, of course, if it's happening in Vegas it's staying in Vegas, so you need not worry about your experience and fantasies ever getting out.
Crawl It All!
From bar crawls to brothel crawls (and anything in between), we're the team of professionals you've been searching for. Our clients have been on dispensary crawls, night club crawls, and yes, we have even set up brothel crawls for some of our guests. If you can dream it, chances are, we can make it happen!
Most Popular Services And Packages
What's Your Vegas Pleasure?