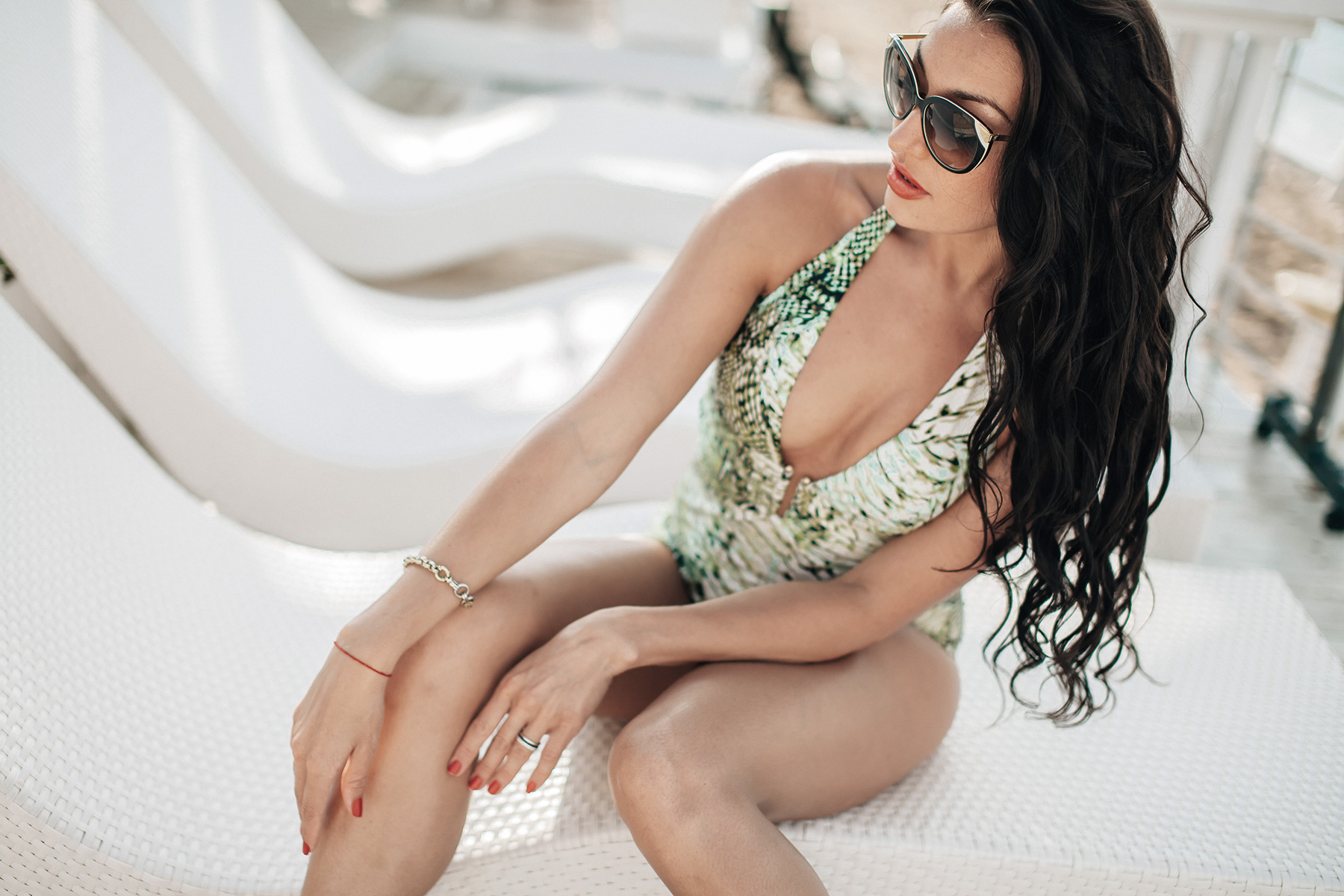 How To Meet Women While in Las Vegas
How and Where to Meet Girls In Vegas
Where to Meet Girls in Las Vegas
You're in Vegas, and while in Vegas you want to meet some girls. After all, it's a bit difficult to do some sinning if there's no females with you.
Okay, so maybe that's not entirely true. Hell, that's not true at all. But we're not here to help you out with those other methods. We are here to help you to meet, and connect with, women. There are plenty of ways to do just that, some are just easier than others.
Here's a rundown of the various locations, and ways to meet, interact with, and have fun with girls in Vegas.
Nightclubs
You'll find all kinds of nightclubs around Vegas. There are some massive, truly epic clubs, and then smaller, more intimate locations. Clubs inside of casinos on the strip are often the most popular (otherwise they would close and be replaced with newer, better nightclubs).
These seem like optimal locations to meet hot chicks, right? Well, kind of. But there's a catch here.
Nightclub managers want, whenever possible, to have more women than men inside. Men tend to have more fun in clubs when there's more eye candy to look at and more options to dance with. So, if you show up to a club with just yourself or some buddies, you're probably going to either be stuck waiting for a while, or you'll be forced to throw down and buy a table, which means plunking down a few hundred bucks (at least), just to get in.
The initial Las Vegas girls you meet up with, should you pay for this service, will be the bottle girls. Then you will probably meet the other girls who simply bounce from one table to the next in search of free drinks. Maybe you connect with some of these girls in Las Vegas, but don't get your hopes up.
Really, the table service is your ticket in, but your better option is to meet girls out on the dance floor or at the bar where you'd buy them a drink. Yes, this might sound counter-productive, as you already have a table with bottles paid for, but it's nearly impossible to determine if girls are interested in you, or if they are just using you for free booze.
Are there other options for getting into nightclubs? Sure. You can spring for a "guide." This individual will spend the evening with you and often has connections at various clubs so you can skip the line. You'll have to pay a flat fee up front for this individual's services, and you'll be paying for their drinks the rest of the night, but it can help you bypass the lines.
You might also be able to find a group of girls who are waiting to get in, offer to pay their cover if they pose as your dates, and then enter the club with them. Maybe you connect with some of these girls (it's a great ice breaker), or maybe not, but it will help you cut in line of the single dudes, and you won't be forced to spring for bottle service. If you're looking for a money saver as well as a way to approach women, this may end up being your best way to go. Plus, at least you know they won't be using you for free booze.
Strip Clubs
Las Vegas and strip clubs go together like strawberries and ice cream. Especially when said strawberries and ice cream are dripping down the exposed skin of one of the Las Vegas Strip girls.
When you want to see the greatest collection of natural, and enhanced, beauty, there's really no place better than one of the legendary strip clubs. If you're more interested in seeing women than actually meeting them, this is the place to go.
Inside clubs you'll have the opportunity for private dances. These dances, when starting outside at the table, might cost you between $20 and $40 a pop (although it can go higher in certain instances). Want something more private? Back room VIP dances are going to set you back several hundred bucks per 30 minutes and it only goes up from there.
When you want to meet Las Vegas hot girls this is absolutely the way to do it, although it will fully be artificial and only as long as you keep shelling out cash. Maybe that's what you want. Maybe you are a faithful husband and you just want a few minutes of legal fun. If that's the case a strip club is exactly where you want to be. It's an excellent destination for not only a bachelor party but even a bachelorette party.
The thing about the strippers in Las Vegas is, when you meet them at the club, they are almost always going to stay at the club. Doing anything "extra" can lead them getting fired on the spot, and these girls make too much money to risk that. Trust us, those "super private" VIP rooms still have hidden cameras just to make sure there's no prostitution going down. The fast way to shut down a strip club is for prostitution to seep in. So no strip club is going to be down for that, and chances are no girl is going to be down for it either.
If you want to have more adult fun than what is allowed at the strip clubs, you'll want to look for either a Las Vegas sex club (which comes in the form of a swingers club, or one of the brothels in a neighboring county), or possibly connect with one of the call girls in Las Vegas.
Actually, and it might sound funny, but your best chance at scoring with someone at a strip club is if you go to one of the male shows. Hear us out. You will have more women going to the shows to see performers. The women, after a few drinks, are more likely to become hot and bothered, and if you're there, well, they might not be able to go home with the male strippers, but you could be the next best thing. You're swooping in and getting sloppy seconds without there ever being a sloppy first.
Sure, you'll have to come up with a story as to why you're there (bachelorette party off the rails, you and your buddy are part of the wedding party, etc.), and you'll probably need to talk your friends into trying this one out, but really, if you're able to put up with seeing a few swinging dongs, you might just have an opportunity to swing your own dong later in the evening. If you get our drift.
Pool Parties
Now if you're looking to meet chicks, pool parties are a fantastic way to go about doing this. Many of the hotels and casinos around Vegas have various pool parties put on during the day (and some even at night).
These are often a mix of dance club and pool activities, which makes it fun. Unless you don't like overcrowded pools, then it can be a turn off.
We're going to be honest here. If you want to meet Las Vegas hot girls and have a good time doing it at the pool, make sure you spring for seats. You'll probably need to reserve your seats in advance (you can do that through the hotel or casino's website). As long as you do this we promise you it will be so much better than just waddling through the pool, trying to bump into girls and hope people aren't peeing in it (they are. Oh, they are).
When you pay for your seating you will have this space reserved. It also provides you with an opening to let girls into your seating area. Sure, you could lay down and just enjoy the view, or you can sit, enjoy a few cocktails, and invite whomever you want to join you in your seating area. Not feeling the vibe? Well, just move on to the next woman.
This works well when you have at least a buddy with you. One person sits at the reserved seating area and the other guy works the drinks and mingling. They can then bring back the women to the seats. We've found it is best to at least leave one person in the seating area at all times. Because if you don't then someone WILL try and swoop into your seating. Sometimes they will leave when you tell them you've reserved the seats, some won't. It can be more than a little annoying to fetch management to have them moved from your seats, so it's best to just have someone there at all times.
Pool parties are a playful time, and it gives you a solid look at the girls in their bathing suits. Of course, it always helps if you're in shape as well. Nothing like putting all the other guys to shame (or at least a large portion of them). If you're not ripped, don't worry about it. You can still have a good time and mingle with lovely ladies.
We also have a strategy to help you here. Let's say there are more girls in a group than guys. Happens all the time. DON'T go for the hottest one. There is almost always a "hottest" one of the group who is accustomed to being the first hit on. Don't hit on her. Hit on the other girls. The other girls will also be accustomed to the hot one receiving all the attention, so when you and your buddies show the other girls more attention, they will be more inclined to remain with you. This is the "Beautiful Mind" approach. Ever see the movie? No? It's okay. Basically, in most instances, all guys in a group will go for the hottest girl, essentially cockblocking themselves. But, when every guy goes for a slightly less attractive girl in the group, everyone wins (well, except for the hot girl, but she always wins, so it's okay for her to take the occasional L).
Hookup Apps
Oh, what a time to be alive. Where you can instantly connect with women from all around the globe, right in your mobile phone. It's pretty sweet, when you think about it. But how do you make apps like Tinder and Bumble work for you?
It does get a bit tricky, simply because you don't have a ton of time to work with. If you're only in town for a night it might, in all honesty, not be worth the effort. But, then again, you never know.
With these applications you match with individuals you are interested in, spark up a conversation, and then go from there. Make sure you upload pictures that will instantly attract women. Not sure what to go with? If you have female friends, ask them. That post-gym shirtless selfie doesn't exactly win many people over. But the shirtless beach pic? Surprisingly that does. It shows you "travel" and that you have a beach body.
Don't have a beach body? Not a problem. You can toss in a picture of you with your dog. Or a friend's dog. Let's be real here. You're probably not going to meet the love of your life when in Vegas for a weekend. You're in town to have fun, so maybe you just let on that it is your town (not that we condone lying, of course. You're just "cosplaying" as a dog owner).
So get your dating app to sparkle. You will want to hit the app as soon as you arrive and make sure to respond to matches quickly. Time is a limiting factor here, which is why it really is a crapshoot. Maybe it pays off, maybe it doesn't.
If you want to cut away the fat, as well as all the chit-chat, you can skip the "traditional" dating apps and instead opt for something like Adult Friend Finder, No Strings Attached, or something similar (these applications do have "free" services, but in our experience the free features are total crap, unless you're a woman, so while you can give it a try, 99 out of 100 you're going to have to pay for it). With these apps everyone already knows what the other person is looking for. There's no hand wringing or awkward build-ups. It's straight and to the point. If you're only going to be in Vegas for a day or two we fully suggest going this route. Yes, you will need to pay for it, which is a bit of a drag, but you'll have better success with it.
In town for longer? Maybe a week or more for a conference? With that kind of time you might have success with the "freemium" applications (free but there are benefits if you pay for added services).
Group Tours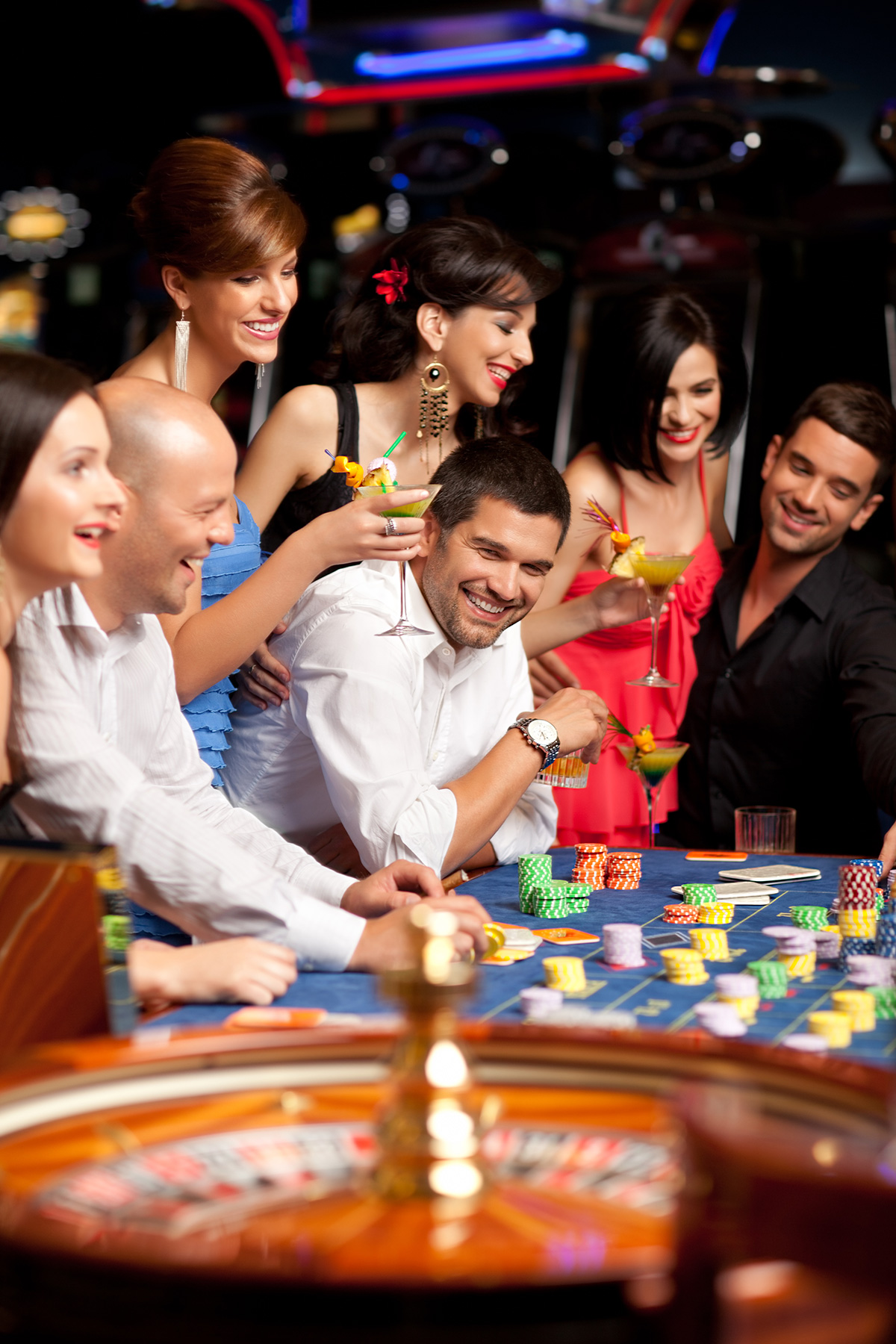 Ice breakers can be tough. While some guys are smoother than the ice they're breaking, most of us struggle with words when forced into a rapid fire situation of meeting attractive women. When you're in a bar or strip club setting you will need to stick the landing when talking with girls. You have one shot, and if it doesn't go well, she'll be out. Sure, over the course of an evening you might have a few rounds in the chamber, but before you know it you'll be firing blanks and running out of lines to use on women.
This is where group tours are perfect. You, and likely women, will partake in a group event. Over the course of a few hours you'll have plenty of time to mingle and get to know each other. From there you can potentially spark up a meaningful connection and then even agree to meet up when out and about later.
The beauty of this is there are all kinds of group tours to take in. Literally there are hundreds of tours going on every single day. It really comes down to what you are interested in. Don't force yourself to do a tour you don't like. Instead, go with one you do. You will meet other people who like the activities just as much as you do.
Club crawls are some of the most popular, although they can also be a bit tricky to navigate. You might stick together during the first couple clubs, but eventually you might break apart. If you and your group can manage to stick together you might actually have enough time to loosen up and jive with women in the group. There's no guarantee, but we'd say this brings with it better odds than just nose-diving into the club on your own.
Maybe you'd much rather roll your own joint or hit a few edibles. If that's more your style there are cannabis tours. You can even take part in hiking tours if you love the great outdoors. Getting the endorphins pumping can be a great way to bond with someone. Who knows, maybe at the end of it all you'll want to hike and climb each other?
Really, whatever you're into, there's a tour for it.
Meeting Girls in Local Bars
It's no different than meeting girls at bars back home.
Okay, so it's a little different. The girls will probably be dressed up more here than back home, and there will be a million more options. But, at the same time, back home chances are everyone knows everyone. When there's only a dozen or so bars around town people will recognize your face, and so if you go home with someone the rest of the world knows about it.
In Vegas, that's not the case at all, which can put everyone at ease.
We would recommend not going to a bar loaded with televisions. Sure, sure, there's probably a game on somewhere. But if you're watching television you're not watching the women around the bar. Same goes for your phone. Put your phone away. Don't be flipping through it watching TikToks or liking your ex's Instagram post. That's a no bueno.
Keep your head up. And don't slouch. It's pretty amazing what a blazer and good posture can do for your chances of attracting someone. Don't cross your arms either. Be open. It shows you're open to possibilities and not guarded. Maybe you're typically a shy individual. Well, guess what? This is the perfect opportunity to be someone completely different. You can go back to being shy when you return home. But for now, you're Mr. Confidence. It looks good on you.
How to Talk To Girls in Vegas
As we said earlier, dress to impress, keep good posture, and look up, away from screens.
You can pretend like you have confidence. Once you start talking with someone and they feel your confidence radiating, everything else will take care of itself. But you know what helps with feeling confident? Talking about what you know.
It's okay if you love classical music and want to see a classical show in town. Maybe you've been dying to see Lady Gaga's jazz show. By all means talk about this. When you're open with what you like, people around you will feel confident in talking with you. It's rather amazing how pretending to be confident at first can turn into real confidence in a matter of moments.
When talking with a woman, be open but don't be forceful. As soon as you come off as pushy the girl will move on. Make sure to talk to her about what she likes. Let her open up to you. When she opens up, ask questions. Don't have any interest in her love of miniature horses? Guess what, it doesn't matter. Let her talk about it and ask questions about it. Let her do most of the talking, but make sure to toss in some observations from time to time.
Above all else, just remember to be a gentleman. Not everyone excels at opening up and talking to women, but that's okay. By being a gentleman, making the conversation about her, and being confident, you will already be ahead of the game.
Common Mistakes Meeting Girls
Don't go at it alone. This is one of the most difficult tasks imaginable while in Vegas. Why? Because almost nobody goes to Vegas alone. Really the only real shot you have at this is if you're sitting at the hotel bar, grabbing a cocktail. Perhaps you're on break from a conference, or all your friends are off doing something else. Connecting with someone at a less trafficked hotel bar is really your only shot. If you can, always have a wingman.
Next, don't pretend like you're loaded. Because if you pretend you're loaded the girls will expect you to throw down cash. Sure, maybe this leads to you scoring with a girl, but the next morning when you wake up and realize you just dropped $10K you'll be experiencing different problems.
If you have to pretend to be wealthy to pick someone up it's not worth it.
The next issue is more something you need to watch out for than anything else. If you're talking to a woman and it seems too good to be true, chances are it is. Nobody wants to go up to your hotel room right away. This isn't the movies. If they are "super" into you right away and want to go to your hotel room, chances are the girl is a prostitute. Casinos do a good job flagging these girls down, but some are sexy and sly and can work their magic so they aren't easily caught.
These might be call girls in Las Vegas. While there's nothing wrong with hiring an outcall escort (it is also perfectly legal), you're better off hiring a girl through a service, instead of having a random girl picking you up. Sure, you might have dreams of naked girls in Las Vegas hotel rooms floating through your head, but when girls are trying to swoop in on you like this there's no telling what might happen. She could roofie you, rob you, or do who knows what else. If that happens by the time you realize what went down it will be too late. So be careful whenever things are going too well for comfort (it's another reason why you need to not fly solo for these missions).
Conclusion
Few things go together like Las Vegas and beautiful girls.
Meeting beautiful women while you're in Las Vegas doesn't need to be difficult. In fact, there are plenty of ways to try your luck at meeting them. And, of course, if you want to cut through all the fog and skip right to meeting women, you can always hire yourself an escort through one of the professional outcall escort services.
Whatever you decide to do, and however you want to meet girls, just be mindful, be careful, and most importantly, have fun.