Vegas Pleasure
– presents –
Hustler Las Vegas
Few names carry the kind of weight in adult entertainment as Hustler. When Larry Flynt started the magazine, it kicked in the door of what most expected to find between the glossy pages of the newsstand mainstay. If you went from a Playboy to a Hustler pre-Internet your eyes likely bulged out of your skull. Heck, just to make sure you knew where to look Hustler highlighted pussies in bright pink (at least for a time. Thank god they stopped doing that. Remember the NHL comet trail line around the pucks back in the 90s? About just as terrible).
While highlighter-pink magazine pussies aren't as much of a thing these days, especially with the print industry on life support, the brand makes its money not only on video production for streaming, but at its strip club. Hustler brings you all kinds of adult entertainment at its various strip clubs around the planet, and nothing can compare with its crown jewel here in Las Vegas. But what should you expect from this adults only naked club? Here's what you need to know.
Hustler Exterior Theme
If the Crown Prince of Crime "Joker" ever designed a strip club, we're guessing it would probably be how the Hustler club looks. It's all pink and green hues tossed everywhere. Turn off the lights and the exterior isn't all that bad. But it is the colors that remind you where you're at. You might even find a few Harley Quinn dressed strippers inside. But this is a club you'll see miles away.
Thankfully, you don't have to drive all that far from the Strip, as it's just off the Interstate so you can avoid the emotional distress of the chaos the strip hotel guests bring. You could even drive and park yourself with the amount of parking there is, although we would recommend, if you feel like drinking, to get your drink on elsewhere (it'll be cheaper), and then catch an Uber to the club. But, just in case, there is parking. 
Anyways, let's just say the exterior color design of the club is obnoxious. But, you're not going to Las Vegas strip clubs based on what they look like on the outside. So let's get into what you'll find on the inside.
---
Inside Hustler Club
While it isn't the biggest club any longer, it's still the one-stop-shop Sam's Club of strip clubs. We say this in that it has over 70,000 square feet of adult entertainment. That's a big ass club. And you'll find nearly whatever you want (we emphasize "nearly"). While the club isn't as large as Sapphire's, we think it's probably a better deal, as Sapphire is starting to go nuts with some of the prices and fees. Nobody cares where that extra thousand feet went, unless you want to brag about going to the "biggest stirp club in the world." It's better to see more titties than footage.
The Hustler club is basically three different strip clubs rolled into one. And it is the kind of club you can bring your wife or girlfriend to. Your lady friend doesn't need to be into chicks. That is because during the weekend, part of the second floor turns into a male strip club. It's not just a girl collection. The Kings of Hustler, as they are called, will put on shows. So, if the two of you want to enter the club and go your separate ways, or you're bold enough to take in the show with her, this is one couple friendly strip clubs. Heck, because of this, we'd instantly say it is one of, if not THE most couple friendly strip club in Vegas. 
Now, you have the main floor, which is where most of the ground work is set for your private strip shows and lap dances. On the second floor is where you'll find the VIP rooms. So, if you're done with the strip show and want to take one of the best strippers in Sin City up for a private dance, this is where you'll go.
The third floor is a rooftop terrace. It's pretty cool when it's open, although it depends on the night, how busy it is, and other events going on. You can usually check ahead to see if the terrace is open through their Facebook page (or just give them a call). For the most part it is open though (outside of maybe some holidays and other unique days during the year). This has more of a chill night club vibe going on, so when you want to break free of the strip club feeling (or maybe your nose just needs a break from whatever that stripper perfume is that everyone is hosed down with in the back), this is a nice spot to go to. Especially if you want a pretty solid view of the Strip.
---
Hustler Main Floor
As we said, this is where most of the action begins. You'll come in here and there's more than enough space for you to find a seat to crash at with your friends. Of course, on the weekends it does get pretty crowded. There are stages all around the main floor, and then there are seating options pushed back, away from the stage, so you don't need to have your nose feeling booty sweat dripping from being under where the girls dance.
You will also find all kinds of TV screens all over the place (Hustler likes to let everyone know that the screens are in "HD", but it's like no shit. Standard definition televisions haven't been a thing for 20 years. Either tell us it's in 4K or don't say anything).
There are days where there are free food and drink offerings (typically during special events and holiday parties), so when contacting the club about the third floor terrace, it's worth asking about any specials going on that night. Even if there aren't food and drink options you'll likely find some kind of special (especially if you go during the week).
The main floor is rather wide open though. The second floor also has a balcony that wraps over top the main floor, which is just more space during the week (during the weekend this upstairs place is for the male performers that take over). If you want to try and get a better experience within the club we do recommend coming during the week, because it gets crazy busy during the weekend, and with the male performers taking over the second floor, there are more girls pushed down onto the main area. Of course, at around 70,000 square feet, it is just about as large of a strip club as you're going to ever encounter.
So there's no need to really get into describing the second floor or the VIP area. The VIP area with private dance booths is pretty straight forward. However, we've had a few people ask about sex with strippers and if it is possible for VIP room sex. We want to be clear on this. You're not going to bag a stripper inside any strip clubs in Las Vegas. At least none of the main ones. While these clubs are private, you better believe there is still some kind of camera in it. It's not for being pervy and watching what is going on but instead to make sure there is no soliciting sex going on. That's prostitution, and the last thing a major club like Larry Flynt's Hustler Club needs is for prostitution to go down inside of its club. That's a major lawsuit. Sure, they could probably make it through, but it's a headache to deal with. And if one of the strippers is caught giving any kind of sex, she'll be canned (and many of the strip clubs, like the casinos, communicate with one another, so if she's banned from one she'll be blackballed from the rest, which isn't great for her job prospects). If you're looking for sex, you're either going to have to toss down a lot, and we mean a lot (think five figures) for her to leave the club with you, or just go to a brothel outside of the county. 
This ends your public service announcement (The More You Know).
---
Music at Hustler
One of the good things of going to a club that has such a large following (or at least is known throughout many pockets of the world) is you're going to get all kinds of music. So if you're tired of other clubs that pump out the same tunes, Hustler actually has a solid selection. Yes, you'll get your basic hip hip and R&B, but you'll also get house and techno music. Now, clubs of these sizes aren't like your clubs back home. Most of those spots actually let the girls pick out the songs they dance to. But when you have a hundred or so girls taking turns dancing, there's just no real good way to do this. So, the music changes. You'll even get some Top 40.
The music will also change at the rooftop. When you're outside it is more of a chill vibe, so you won't feel the music coursing through your body and into your teeth. It's more soothing and less "I might have a stroke" on the rooftop. It can be kind of a nice break from the club music downstairs without actually leaving the strip club. It's just another reason why Hustler Las Vegas stands as one of the best large scale strip clubs in the city.
---
Kings of Hustler
This one is for the ladies, the bi-curious, or those who just appreciate a well built body and (hopefully) a monster dong. Because let's be honest. If you're going to see a guy naked, he might as well have some meat to throw around.
The Kings of Hustler takes up the second floor (outside of the VIP room) during the weekends. It really is just a strip club with men performing. It is also a pretty decent spot to see women who are there to have some legit fun. So, who knows, maybe you make eye contact with a bridesmaid and decide to pursue.
It is, again, worth pointing out that there is no sex in the club. You might have heard that, word on the street, is male strippers are far more likely to be sexually felt up than women strippers. That pretty much is the case. This really happens because male strippers basically need to have some form of an erection, whether this is with a cock ring or supplements, because nobody wants to have a floppy dick helicoptering about. So it doesn't take all that much to go from there to "finishing," but this isn't going to happen in the club. We are here to inform you that there are non dancing bear situations in the strip clubs. At least not during business hours. For a special video shoot at an unnamed club? Sure, that might happen. But not at Hustler.
---
Service and Staff
When you go to a strip club, aside for wanting to get to know the girls of Hustler and take in one of the best topless Vegas bars, there are other attributes to keep in mind.
For starters, the club is a solid spot for live events. Because it is so large there is plenty of space to take in a sporting event or a holiday party. Maybe you're in Las Vegas and all alone during the holidays. It can be a nice place to kind of forget about everything else going on and just have some enjoyable fun. Often during these times there is also complimentary food and other offerings. When girls work these events it is often because they don't have much family in the area as well, so you might be able to just sit down next to some of the girls and enjoy yourself. It's a good way to go about things, especially if you want to make more of a personal connection rather than just be a cash for boobs in the face situation.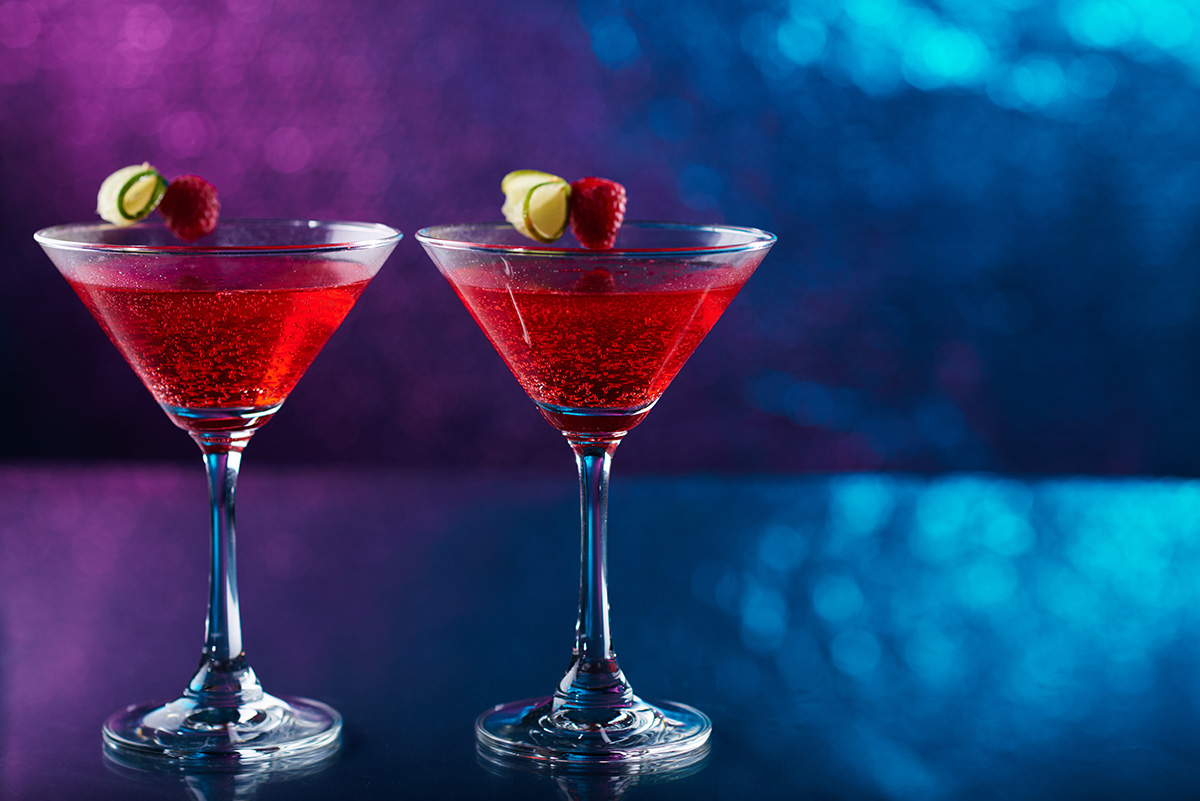 The club has some of the best talent of anywhere in Vegas. While the regular strippers are some of the best (not only are they locals but you have girls coming in from all around the country liking to make some money during an extended stay in Sin City), you will also find porn stars are more likely to turn up at Hustlers and perform. It is a good idea to check out the Huster Gentlemen's Club Las Vegas website to see if there are any upcoming performances.
We will tell you these special performances will increase the cover charge, and if you want a lap dance from the porn stars that will most certainly cost you. However, it might be worth it if you've had a crush on a particular performer for some time. No other club can really compete with the porn star performances, but that is something you should expect with a name ike Hustler.
Drinks and bottle service are about on par with the other famous strip clubs. However, the bar staff and cocktail waitresses are some of the very best in the business, and we swear many of them are better looking than the strippers.
---